Yesterday I attended one of the events happening during Social Media Week LA,  one of the worldwide programs happening this week in five cities. Looking at the schedule of panels, presentations and events happening this week, I was excited to attend one on geolocation as it's a hot topic right now in both social media and technology; the presentation did not disappoint in reinforcing that idea to me.
There were presentations from some cool applications, outside of big players like Foursquare and Gowalla,  that I'll have to share later but the first part and a lot of the panel discussions were about how geolocation is changing the world and also some expert insight as to why. With smartphones sales rising every year, expected to reach 700-800 million worldwide by 2015, consumers' attention is shifting and geolocation is on the forefront of the change. Instead of looking at geolocation only as someone broadcasting where they are to their friends, the day showed practical uses for brands and communities.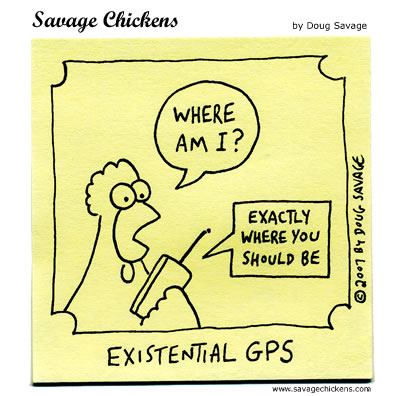 Why are people drawn to geolocation apps? Is it a fad? The panelists obviously didn't think so but I don't think so either. Sure there's the game aspect which feeds in to human nature and the desire to win something like a Foursquare Mayorship. And it can be fun to announce to your Facebook friends that you're at the Grand Canyon. But it goes beyond that.
If you're in a new city, instead of asking a random stranger, you can use your phone to identify restaurants, bars or landmarks right around you, complete with other users' reviews that can help shape your decisions.
An app was developed that allows anyone in the state of Nevada to make bets on sporting events on the BlackBerry. Since this is heavily regulated to the state, they have to use geofencing to make sure users are within state lines.
What about advertisers? People might make a mental note of a weekend sale based on a TV spot early in the week but might forget it by the time the weekend rolls around. But what if you got an alert on your phone when you're in the same mall as that store? It was interesting to hear the panel compare a user's check-ins as their foot-stream in the same way we look at a user's click-stream online. After someone visits a Starbucks, where do they go? How often is this person returning to this movie theater?
I know it's viewed as an emerging technology but I don't think it's going anywhere. One of the speakers made good analogy as a prediction. Years ago, social media itself was a product but now it's a feature of almost every site. As technologies improve and adoption increases, look for geolocation to go from just different applications to a more integral part of brands and your every day life.
Can't wait to share links to some apps for everyone to check out!
By the way, Social Media Week LA launched Twelethon as a fundraising tie-in to the week's events, benefitting Inner-City Arts, "an oasis of creativity and learning providing arts education at no cost to underserved kids in the heart of Skid Row." Check them out and support this cause if you can.
Tags: geo, geolocation, smwgeo, social media week la, Technology